Indonesia pushes local laptop production through TKDN policy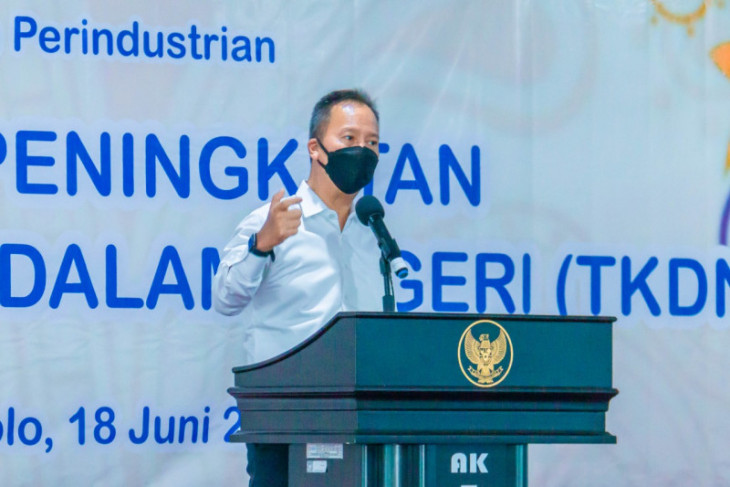 Jakarta (ANTARA) – The Industry Ministry is promoting local laptop production through the policy on local content requirement (TKDN) in a bid to boost laptop utilization as well as national industrial growth.

Given the size of Indonesia's population, laptop products have huge demand potential in the country, so the government is continuing to urge stakeholders to prioritize domestic products in meeting their needs, the ministry said.

"If the industrial sector remains operating, of course, it would generate a large multiplier effect for the national economy by meeting public needs and increasing employment," Industry Ministry Agus Gumiwang Kartasasmita said here on Wednesday.

As per the ministry's records, there are currently five companies assembling laptops in the country — PT Zyrexindo Mandiri Buana, PT Tera Data Indonusa, PT Supertone, PT Evercoss Technology Indonesia, and PT Proud of Indonesian Technology.

To boost the use of local laptop products and to encourage global brands to invest in Indonesia, the government is planning to enforce the TKDN policy, especially for laptop utilization in government sectors, state-owned enterprises, regional administration-owned enterprises, and all sectors utilizing funds from the State Budget (APBN) and regional budgets (APBD).

"The ministry is drafting the minister's regulation to impose the (TKDN)threshold at 40 percent for laptop products as well as its calculation," the Industry Ministry's metals, machinery, transport equipment and electronics industry (ILMATE) director general, Taufik Bawazier, informed.

The regulation will serve as a reference for procurements made through the e-catalog using APBN and APBD funds, he added.

Currently, five manufacturers have complied with the local content level policy and achieved 25 percent calculation, with three manufacturers — PT Zyrexindo Mandiri Buana, PT Tera Data Indonusa, and PT Supertone — recording 40 percent local content level calculation and company's benefit weight (BMP).

The government's Regulation No. 29 of 2018 on Industrial Empowerment states that products that have reached 40 percent TKDN and BMP calculation, with minimum TKDN value set at 25 percent, have to compulsorily be utilized in the country. 
Sumber : en.antaranews.com